The Start Of Our Partnership
June 3, 2021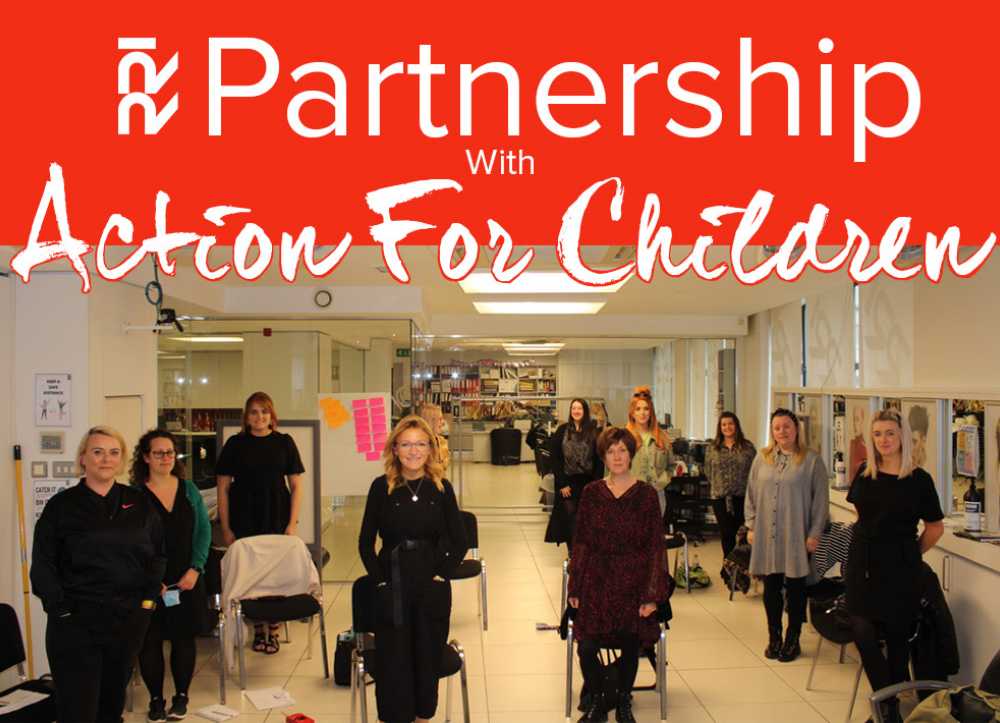 This year, mental health awareness has been more important than ever, we are all spreading the message that you are not alone. Having gone through a pandemic and numerous lockdown we have all been going through the emotions of isolation, fear, stress, worry, and loneliness.
Rainbow Room International, as a company want to do more especially with everything going on, so this year we have started a partnership with the incredible Action For Children charity that protects and supports children and young people, providing practical and emotional care and support, ensuring their voices are heard and bringing lasting improvements to their lives.
Throughout this partnership, Action For Children will be teaching mental health training to our Directors, Management & Salon Teams. In turn, we will be providing a group of young people from the Action for Children charity with hairdressing training to help them achieve a level one qualification in hairdressing and barbering over an 8-10-week period.
We as a company have already started our training programme with Action For Children, taken part in courses including First Aid for Mental Health SCQF Level 5. This qualification helps us to identify the signs of mental health distress and provide advice by starting a supporting conversation. We have also taken part in online training developed by NHS Health Scotland and NHS Education for Scotland 'Ask Tell Save A Life: Every Life Matters' to support suicide prevention and raise awareness of the issues that affect people, which can sometimes lead them to taking their own lives. All our staff members will continue to take part in these incredibly informational courses to provide better help for those in need.
Now we look forward to beginning our training for Action For Children by welcoming a small group of young people to start their hairdressing level 1 qualification. Beginning the 3rd of June, we will be welcoming them to meet our team and to talk about the opportunities the training programme could provide, along with some of our staff sharing their personal experiences. They will be doing training for 8-10 weeks, then the young people will receive certificates and have their portfolio of work allowing them to progress further into the hairdressing or barbering industry if this is something that interests them.
If you need help or know someone who needs help, we urge you to use the numbers below:
NHS Mental Health - 111
National Domestic Violence Helpline - 0808 2000 247 
Samaritans - 116 123